Contact
This engaging and refreshingly candid woman will astonish you, astound you and leave you in absolute awe.
Her enthralling message of overcoming adversity and the need to never EVER give up will motivate you… out of your chair, and into life. Kathy's skills as a motivational speaker were displayed when she was given a standing ovation at her inaugural talk. She truly is a speaker that stands out from the crowd.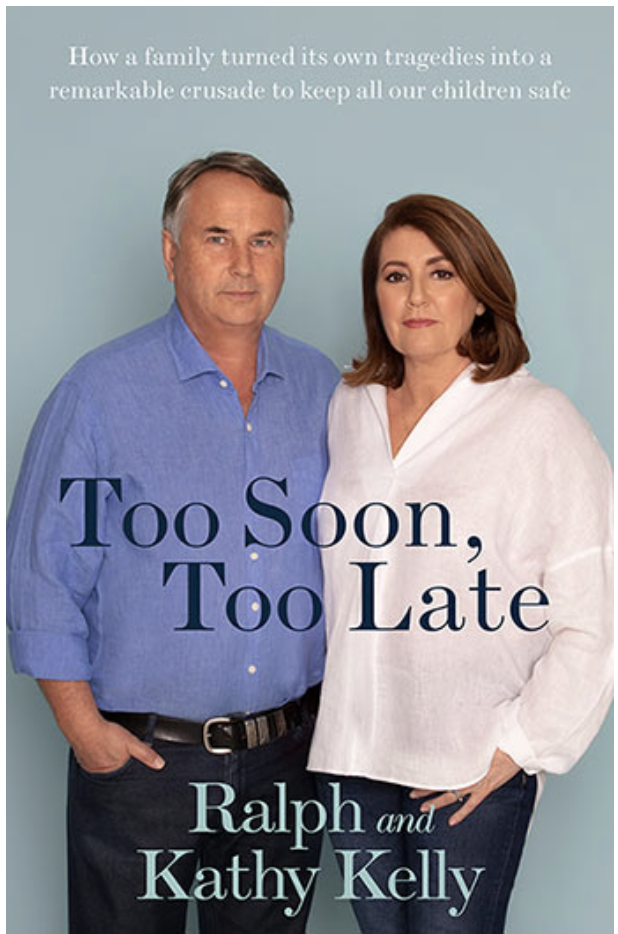 Published: May 06, 2019

The extraordinary story of Kathy and Ralph Kelly, who turned their own family's tragedies into a remarkable crusade that's helping keep all our children safer.
"Too Soon, Too Late"
After a lot of consideration, we decided that we should write a book. A book that once and for all would tell the real story. A story not only of grief and heartache, public scrutiny and hate towards our family based on lies. But above all, a story of love and determination to bring about change to Australian values to make this country a great place to live in once again.
Based in Sydney, Kathy is available for engagements throughout Australia or overseas.
To book Kathy for an engagement.

Please click the "EMAIL ENQUIRY" just below.
Kathy Kelly - : EMAIL ENQUIRY


Submit an email enquiry: